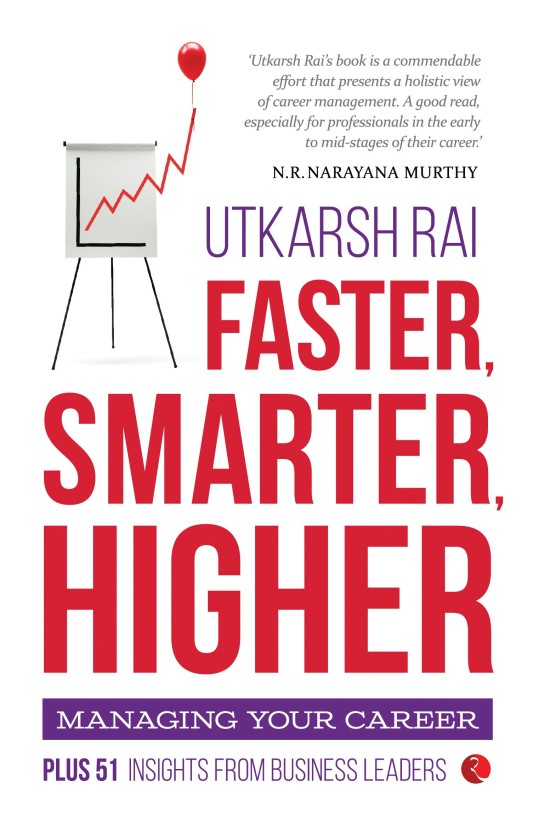 I have not read many books in this genre so I was really not sure what to be expected here. While I have heard of several that address a similar point, Utkarsh Rai's book – Faster, Higher, Smarter is targeted mostly at middle managers and people who are going through a transitional phase in their career. This also happens to be one of the first books that I have come across to have been written by an Indian addressing the bull by its horns.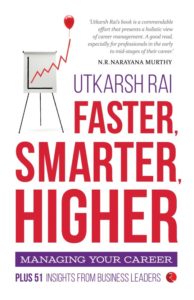 Split across 8 parts, the book aims to address different sets of values and some people management methods.
Managing Self
Managing your Manager
Managing your Team
Managing your Peers
Managing your Managers Boss
Managing Managers Peers
Managing Others
Managing the Acrobatics of the future.
The book often takes leaves out of the author's own life and how he managed the situation. There is also an honest attempt to capture the various problems some high fliers faced during their early career and how they managed to make the best use of the situation in their favor.
The usage of simple language and thought provoking quotes at the start of each chapter motivate you to aim higher and achieve better than the best. It gives you a connect with the situations that are described and makes you feel the pang of not having had such a book earlier in your career.
The book tends to slow down and lose pace several times in the course of reading and sounds monotonus. However, the non-fiction genre is never meant to be kept exciting and has a different audience to address who are used to such a tone.
The book is recommended read no matter what stage of your career you are in. It does a decent job of guiding you ahead and preparing you in terms of what to talk, how to talk and how to be ahead in your career.
This review is a part of Flipkart Sponsored Book review program. To pick up your copy of this book just click here
About the Book:
Title : Faster, Smarter, Higher : Managing Your Career
Author : Utkarsh Rai
Publisher : Rupa Publications India
Genre : Non Fiction / Management
ISBN : 9788129137500, 812913750X